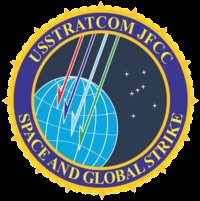 Global Strike
On January 10, 2003, the new Unified Command Plan (Change 2) assigned a new mission to STRATCOM: Global Strike. The Unified Command Plan defined the new mission as:
"providing integrated global strike planning and command and control support to deliver rapid, extended range, precision kinetic (nuclear and conventional) and non-kinetic (elements of space and information operations) effects in support of theater and national objectives."
STRATCOM (and before it Strategic Air Command and the Navy) has provided global strike capabilities for decades under the Single Integrated Operational Plan (SIOP), but the SIOP name was formally dropped in 2003 and replaced with Operations Plan (OPLAN) 8044. The name change reflected an effort to transform the top-heavy SIOP into a family of smaller flexible strike plans to better reflect the demise of the Soviet Union, a new emphasis on China, and planning against weapons of mass destruction proliferators.
Global Strike is different than OPLAN 8044. It is focused on small prompt and preemptive strikes against weapons of mass destruction targets anywhere on (and below) the surface of the Earth. The military operationalization of the Global Strike mission is Contingency Plan (CONPLAN 8022), which became operational in the fall of 2004.
» Global Strike Command Becomes Operational
» Space and Global Strike Component Command Concept of Operations
» Report: Global Strike Chronology
» Divine Strake: First large-scale nuclear simulation against tunnel